5 December, 2017
Ceasefire, India's most trusted fire safety and security brand and a holistically integrated Fire Safety & Security solutions conglomerate was at the DBS campus recently for a placement drive. The two person team, headed by Mr. Rishi Raj Tandon, AVP-Sales, visited the campus and addressed the students at the start of the drive. The profiles being offered to the students were Executive Management Trainee (Sales), with a starting remuneration of 5 LPA and Management Trainee (Business Development), with a package of 4 LPA.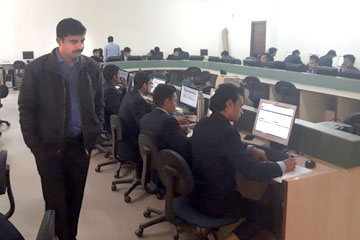 The selection process included an Online Aptitude Test, Group Discussion and Personal Interview. A total of 4 students made it to the list of final selections. The names of the successful students are Himanshu Mishra, Monu, Vijay Sharma (Final year MBA) and Sumit Shukla (Final year PGDM). Having invested extensively in R&D, the company has a range of 400 revolutionary lifesaving products that span from prevention to early detection to fire fighting, evacuation and post fire damage control. The pioneer brand in the domain, Ceasefire has been the name synonymous with new age technologies that have been far ahead of their times. Today Ceasefire's total green solutions and intelligent protection systems continue that trend.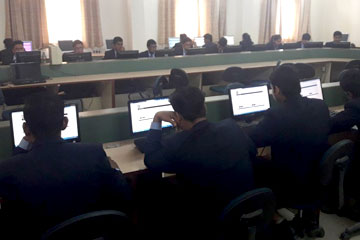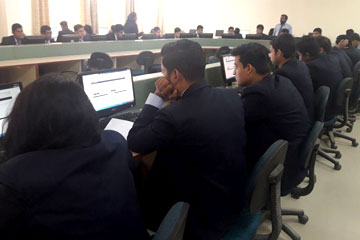 We congratulate all the successful candidates.