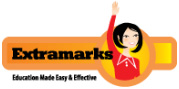 ExtraMarks Selects 18, CTC offered 12.5 LPA
13 November, 2019
ExtraMarks was at the campus recently, and students from the PostGraduate and Undergraduate Programs could be seen queuing up for the company. The profile on Offer was that of Business Development Officer and the Remuneration was a Whopping 12.5 LPA.
As a part of the Placement Drive, the company representatives delivered a comprehensive PrepTalk that offered a detailed overview of the market and Competitors.
A total of 18 students were declared selected in the final list of selections released by the company. This includes 6 Students from MBA, 7 from PGDM and 2 each from the B.Com and BBA batches.
ExtraMarks Offers Unique, Dynamic and Responsive Learning solutions in addition to personalized guidance under Academic Gurus.