8th Inter College Management Fest
"Manfest - 2016"
Dated: 18th - 19th - March
DOON BUSINESS SCHOOL, Selaqui, Dehradun, successfully completed his 8th inter college management festival, MANFEST'16, which was held at SELAQUI CAMPUS on 18th & 19th March, 2016.
In this fest, colleges from various corner of states including Dr. MPS Group of Institution, Agra, ABES, Ghaziabad , MIT, Kashipur, COER Roorkee, SDIMT, GKU, Haridwar, Maya Institute Dehradun, MIT, ITM, SGRRIT, ICM, Tulas, ICFAI, Quantam and others participated.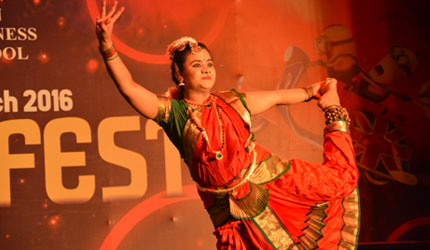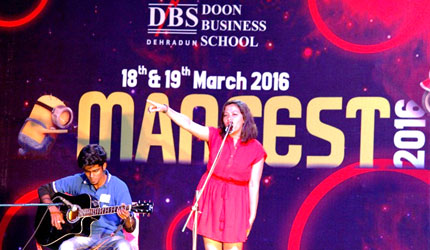 The institute has planned a number of activities such as on the first day, debate, budget 2015, graffiti, internet marketing, Lan Gaming, Ran-neeti, solo dance, group dance, brand promotion, business plan and fashion show were organized. Excitement could be seen on the peek in the students. They participated on the basis of their knowledge and experience. During this, the DBS campus was flooded with students who were enjoying these day long activities. There was cheerful and gala environment in the campus during the first day of the fest, which attracted the guests and the participants of different colleges. Management students presented their shadow budget & discussed the short come of the National Budget presented by Arun Jaitly last month.
To motivate the students, the presence of Dr. P. K. Garg, Vice Chancellor, Uttrakhand Technical University, Guest of Honor for Manfest-2016, who praised the efforts of all. The core of attraction for the day was the band performances, in which different colleges performed. The evening came to an end by the fashion show, where the ramp was set to fire by the participants. All the performances were worth applause's and praises.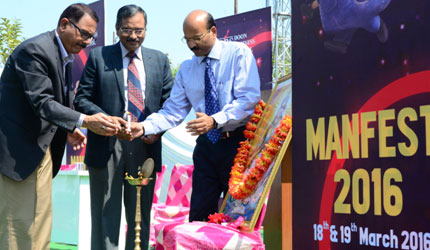 Group Dance Competition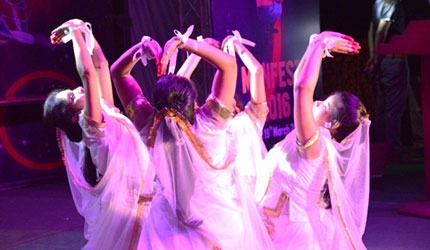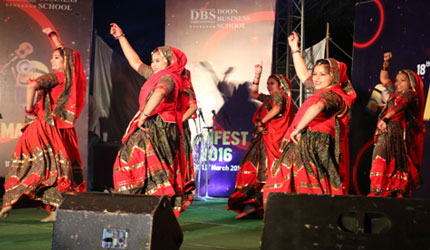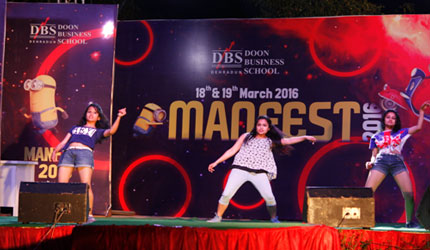 Band War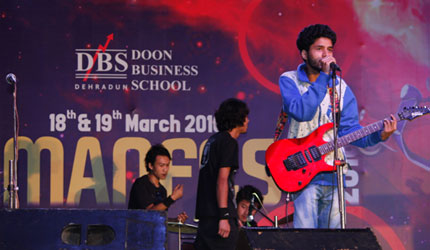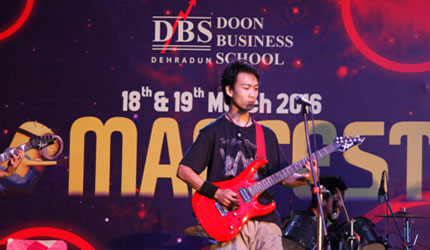 Fashion Show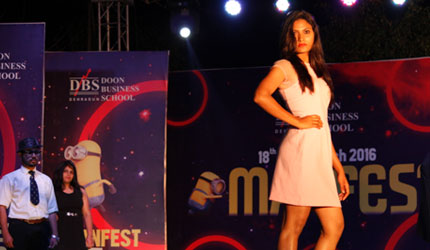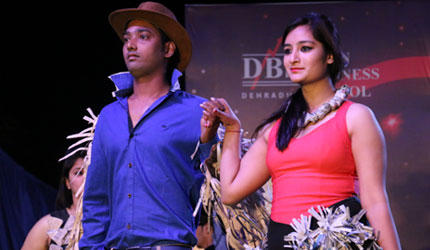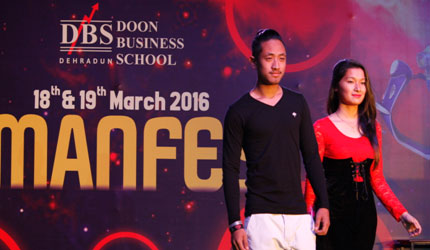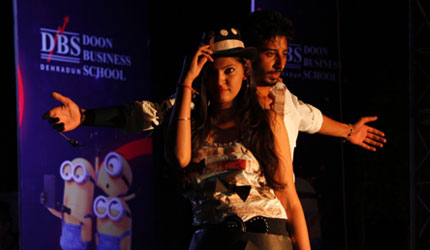 Prize Distribution