National Seminar on Corporate Governance for Financial Sustainability
20th May 2023
Doon Business School, in collaboration with its esteemed student organization, Bulls and Bears Club, proudly announces the signing of a Memorandum of Understanding (MOU) with Zerodha, India's leading online brokerage firm. The MOU aims to promote financial education and enhance students' understanding of the capital markets and investment opportunities.
The signing of MOU took place between key representatives from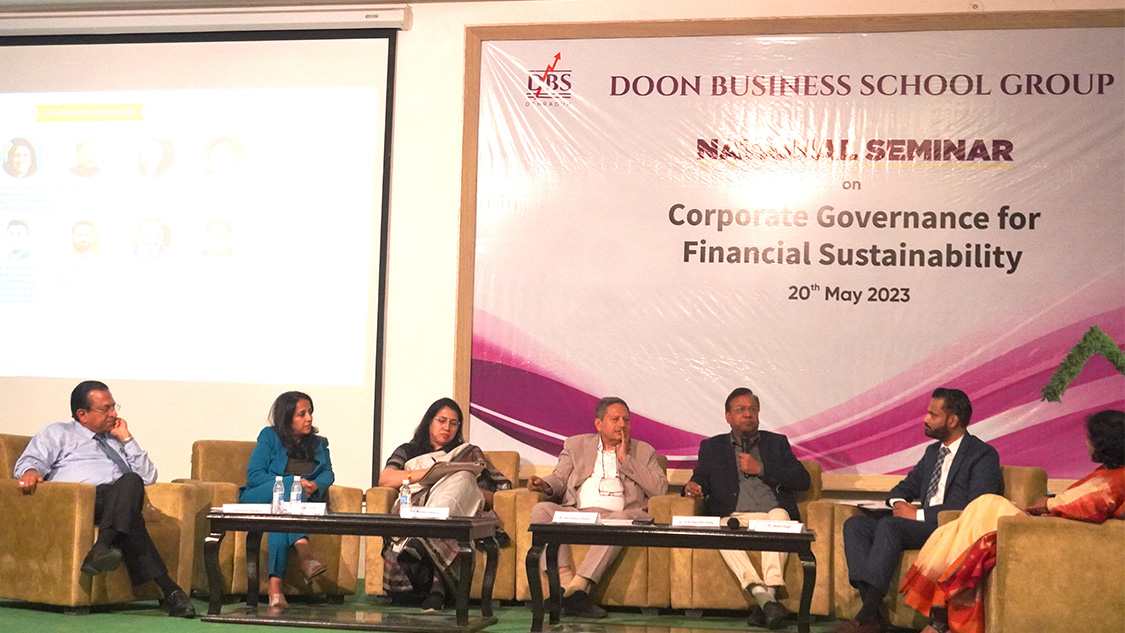 both institutions. Dr. Rajeev Bhardwaj, the Director of Doon Business School, along with CS Pitresh Kaushik, Patron of Bulls and Bears Club, and Prof. Neha Kukrety, Patron of Bulls and Bears Club.

The MOU signifies the commitment of both Doon Business School and Zerodha to provide students with practical exposure to the world of finance and investing. The collaboration will enable students to gain firsthand experience in trading, portfolio management, risk assessment, and other vital aspects of the financial industry.

Bulls and Bears Club, the student organization dedicated to finance and investment at Doon Business School, will actively participate in organizing various events, competitions, and awareness campaigns related to financial literacy. This collaboration will enhance the club's efforts in fostering a culture of financial responsibility and entrepreneurship among students.

Through this MOU, Doon Business School aims to bridge the gap between theoretical knowledge and practical application in the field of finance. The partnership with Zerodha will empower students to gain valuable insights into the functioning of financial markets and equip them with the skills necessary to thrive in the industry.

Doon Business School and Zerodha are excited about this collaboration and the immense potential it holds in shaping the future of finance education. The signing of the MOU marks a significant milestone in the journey toward nurturing competent finance professionals and encouraging a culture of financial literacy and investment acumen.

Both institutions are confident that this partnership will strengthen the students' understanding of financial markets and empower them to make informed investment decisions, contributing to their overall growth and success.