Auditorium, Conference Room & Activity Hall
Known as a Business School famous for its various academic and cultural activities, DBS houses a state-of-art Auditorium, Conference room& Activity Hall which provides a conducive environment for conducting events like conferences, seminars, workshops, debates, quizzes, meetings, etc.
FDP & PRESENTATION AT AUDITORIUM & ACTIVITY HALL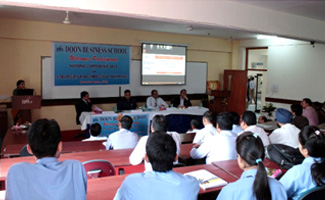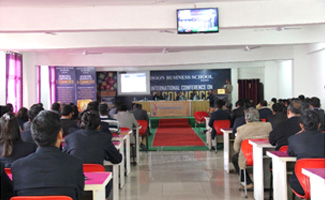 The air conditioned Auditorium is equipped with latest technology for all types of audio-visual presentations. The oval-shaped seating arrangement in the Conference room, equipped with individual microphones, is an ideal setup for student committee meetings and conferences.
DISCUSSIONS & BOARD MEETING AT CONFERENCE ROOM