Vision and Mission
Mission
To create a transformative educational experience focused on deep disciplinary knowledge, problem-solving, leadership, interpersonal skills, and personal health & well-being.
Vision
To be a Nationally Recognised Management Institution focused on developing business leaders.
Founder Message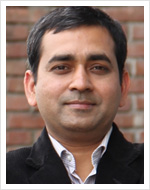 I thank you for the interest shown in Doon Business School. It is our endeavour to develop Doon Business School as a center of excellence in management education and consultancy. At DBS, learning is dynamic, wherein each programme is designed to bring out the best in each student by involving him/her in lots of activities & live projects, carving out managerial excellence in each one. Studying at DBS will provide you with close interaction with industry, at the same time you will enjoy the peace, pleasure & weather of the hill valley. Innovation is the buzz word at DBS. As you will go through your programme, you will find many innovations in teaching
methodology, teaching resources and IT based support to help you adopt learning at your pace and an approach suited to your style. Vivid & varied activities are at the center of learning at DBS. Students learn from participating in different activities organised under activity clubs.
DBS hopes to catalyse change in the social strata of the state of Uttarakhand through its education and consultancy activities. Our consultancy division hopes to partner the state govt and other developmental agencies in development and monitoring of projects and training of personnel as well as provide management solutions to the industries in the SME sector in the state. We wish you all the best in your endeavour to gain professional expertise.
Best wishes
Mr. Mohit Aggarwal
M.M.S., B.Engg.
---
Director's Message
Tomorrow's jobs would require tomorrow's skillsets, pure knowledge would not work! Knowledge is always evolving, and no institution can provide tomorrow's knowledge today. It becomes imperative that the institution focuses on key skills of critical thinking, creativity, and people management so that student absorbs evolving knowledge paradigms and creatively steers the organization to optimally benefit from these paradigms
At Doon Business School (DBS), we offer an experience that prepares students with creative and analytic skills-focused education. DBS helps students move beyond management as usual by harnessing the power of data analytics to drive smart and relevant decisions. We develop the skills that the students need to solve complex business issues in a range of environments with a challenging, rigorous education that includes support, mentoring, and personalized attention.
Our regular interactions with top companies point to the fact that these companies are increasingly focusing on a deepened understanding of practical economics with a heavy quantitative focus. These industry-leading forward thinkers hire professionals with a deeper understanding of analytic tools in order to better understand patterns in consumption and the movements of goods, and what motivates and drives those patterns.
It is our understanding that today's competitive business world demands a different kind of business school preparation, and we are striving towards preparing our students for the same. As we continue to raise the bar to develop talent that is both productive & efficient, our alumni's rapid growth in their careers continues to make us proud, year after year.
We welcome you to join this initiative that will help you to achieve new milestones, for yourself and the organization that you would work with.
With all of my best wishes
Campus Director
---
Eskay Educational Trust
Eskay Educational Trust came into existence in the year 2007 with the aim of providing world class higher technical education to people of this Country, which can be utilized in the process of growth of the State and the nation.
The trust has been formulated under the trusteeship of Shri S.K. Aggarwal, Shri Mohit Aggarwal and Dr. (Mrs.) Anjum Aggarwal who have accepted the responsibility and are engaged in handling the trust affairs on a day to day basis.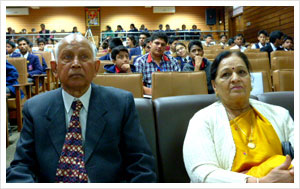 The trust is committed to produce sound mind in sound bodies through imparting information & knowledge and bringing up wisdom so as to create a generation of Indians, much sought after in the World of Commerce and Business.
---
Dr (Mrs.) Anjum Aggarwal
President First Trustee
She is a renowned Dental Surgeon (Medalist) of Dehradun. Alumni of PGIMS Rohtak. Worked as HOD of Shri Mahant Indresh Medical College & Hospital.
Ms Kanaee Aggarwal
Trustee, Director and representative of Superior Carbonates and Chemicals ltd.
She is a Computer Science and Finance Professional, educated from the Welham Girls' School Dehradun, University of Hong Kong, Stanford University and Columbia University. She has worked with Lombard Odier–one of the oldest Swiss Banks in Hong Kong for asset management technologies and Goldman Sachs in tech, strategy and management roles.
Mrs Satya Devi
Director of Superior Carbonates & Chemicals Ltd.
She has a vast knowledge of various aspects of business affairs. She has been the Secretary of the Trust since 2007 and has been actively involved in the field of higher education.