Vision and Mission
Mission
The basic mission of the trust is to provide education and training to all eligible students and aspirants of learning in various disciplines irrespective of their caste, creed, colour or community. The trust is committed to provide highest quality of infrastructure and education in selective fields of higher technical education through Doon Business School.
Vision
The Vision of the trust is to develop Doon Business School as one the leading MBA institutes of the Country and a vibrant hub of higher technical education to be known for rearing the future leaders of the Country.
Chairman's Message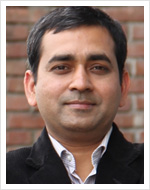 I thank you for the interest shown in Doon Business School. It is our endeavour to develop Doon Business School as a center of excellence in management education and consultancy. At DBS, learning is dynamic, wherein each programme is designed to bring out the best in each student by involving him/her in lots of activities & live projects, carving out managerial excellence in each one. Studying at DBS will provide you with close interaction with industry, at the same time you will enjoy the peace, pleasure & weather of the hill valley. Innovation is the buzz word at DBS. As you will go through your programme, you will find many innovations in teaching
methodology, teaching resources and IT based support to help you adopt learning at your pace and an approach suited to your style. Vivid & varied activities are at the center of learning at DBS. Students learn from participating in different activities organised under activity clubs.
DBS hopes to catalyse change in the social strata of the state of Uttarakhand through its education and consultancy activities. Our consultancy division hopes to partner the state govt and other developmental agencies in development and monitoring of projects and training of personnel as well as provide management solutions to the industries in the SME sector in the state. We wish you all the best in your endeavour to gain professional expertise.
Best wishes
Mr. Mohit Aggarwal
M.M.S., B.Engg.
---
Director's Message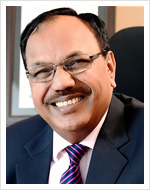 I on behalf of DBS - Dehradun (Uttarakhand) extend a hearty welcome to you for joining this management school to take up new challenges. I assure you that all efforts will be made during your tenure in this school to make your learning process fruitful. Our faculty members are working in right earnest to impart best quality education with an objective to transform you to a skilful, qualified graduate and a leader of the future. As you must be aware, due to globalization, many avenues have opened up and to meet the changed scenarios, you have to be familiar with new emerging technologies and to develop expertise over management sciences within a span of few years.
The process of fast growth is on and our country can't isolate her from the rest of the world where the changes are rapidly taking at place. So, for a bright, young and agile student like you, THE SKY IS THE LIMIT and you need not to look back. Our entire teaching method is based on the orientation, keeping in view of the above realities and is at par with the guidelines set by the UGC & AICTE, Govt. of India, being the nodal authority. Thus our education system provides every possible support for benefit of the students.
As a student you must appreciate that discipline is the core value of any progress. I am confident and hopeful that as a student of DBS - Dehradun (Uttarakhand), you will always uphold the dignity and maintain the sanctity of a learning environment. I am confident that you would find the Life at Doon Business School, Dehradun enjoyable and adoptable.
With all of my best wishes
Prof. Bramh Prakash Pethiya
B.Tech. (Hons), PGDM-1976-78
(IIM Ahmedabad), Ph.D.
---
Eskay Educational Trust
Eskay Educational Trust came into existence in the year 2007 with the aim of providing world class higher technical education to people of this Country, which can be utilized in the process of growth of the State and the nation.
The trust has been formulated under the trusteeship of Shri S.K. Aggarwal, Shri Mohit Aggarwal and Dr. (Mrs.) Anjum Aggarwal who have accepted the responsibility and are engaged in handling the trust affairs on a day to day basis.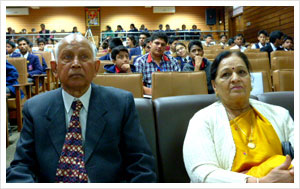 The trust is committed to produce sound mind in sound bodies through imparting information & knowledge and bringing up wisdom so as to create a generation of Indians, much sought after in the World of Commerce and Business.