Placements
Employability & Placements are key focus area at DBS. We have adopted a strategy of targeting placements at the middle level of management rather than at the entry level by providing additional skills and training. Extensive coverage of global trade parameters and best practices of industry ensures that students are well equipped to handle competitive pressures of global business.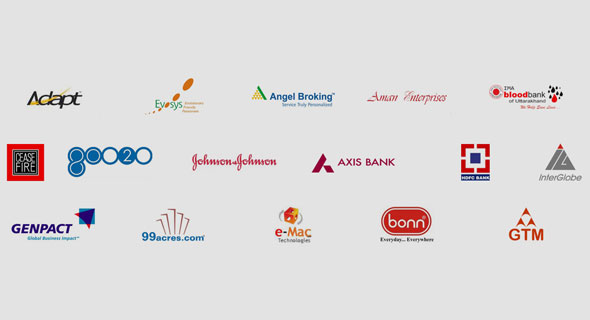 Placement is an independent activity managed the career development cell & the students on their own through their nominated committee member, under the overall guidance of an experienced Placement Coordinator. Moreover, the activities calendar of DBS has incorporated a number of activities which have been designed to promote industry interaction. Relationship building with Corporates through rich knowledge exchange helps build a trust in DBS capabilities to nurture talent and impart necessary skills in its students.
DBS has been able achieve more than 100% offers every year for its students by building strong corporate relationships and skill building efforts in its students. Interviews in more than 70 corporates were arranged for the students for placement season of last year. Over the past few years total no. of offers made the students of DBS exceeds the no. of eligible candidates opting for placement from the campus.
---
Multiple Placement Policy
The student committee of the Career Development Cell at DBS has resolved to provide Multiple Placement opportunity to each student. Every Job Opportunity which comes in the preview of CDC is categorized in A, B and C category based on company credentials, Job Description and remuneration.
Every student can sit in as many companies till he gets his first confirmed offer from one company. After the first offer, the student is again given a chance to upgrade by sitting in maximum 2 more companies in the upper category companies or the first additional offer in the higher category company which is earlier.