Prof. Shomya Kumari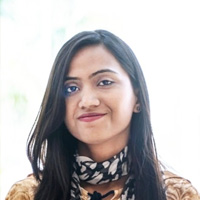 Assistant Professor
DOJ - 2nd March, 2022
---
Qualification
GATE 2019 Qualified with AIR- 178
M. Tech in Soil and Water Conservation Engineering - G B Pant University, Pantnagar, Uttrakhand
B. Tech in Agricultural Engineering - Sam Higginbottom University of Agriculture, Technology and Sciences, Naini, Allahabad, Uttar Pradesh.
Professional Experience
3 months
Qualification
Certification Practical Training in Division Of Agricultural Engineering at ICAR- IISR, Lucknow, UP
Certification Practical Training in Auto- CAD- 2013 from Allahabad, UP
Online Certification course on Satellite Photogrammetry from IIRS- Dehradun
Online Certification course on Remote Sensing and Numerical Modelling from IIRS-Dehradun
Received GATE Fellowship- 2019-2021
Research Paper/Conferences
Published two Research Papers in journal of international repute.
Published one abstract in National web conference on Sustainable Soil and Water Management.
Published one abstract in International Conference- TCSNR, 2021.